Alan Courtis & Aaron Moore - Bring Us Some Honest Food DWR010


----------
Vinyl Album - edition of 500
Instant free digital download on purchase.
It is a disorienting experience to listen deeply to this music. These lengthy pieces sound densely structured and composed with the precision of a Glen Gould tape edit, but with a seat-of-yr-pants improv feel which brings the threat of collapse and chaos. In that sense it echoes krautrock pioneers going crazy with tape and razor blades decades ago, with a similarly kosmische expansiveness, but filtered through a wealth of avant knowledge and praxis. In short, neither salon nor sweat-pit, though informed by both.
The first 100 copies of the LP come with a free bonus 3" CDR with an extra special blend.
----------
A limited number of cover art posters are available for separate purchase. They measure 31.5 x 63 cm and are hand-screenprinted on heavy 300 gsm Heritage White paperstock. Suitable for framing. These will be shipped separately in sturdy cardboard tubes.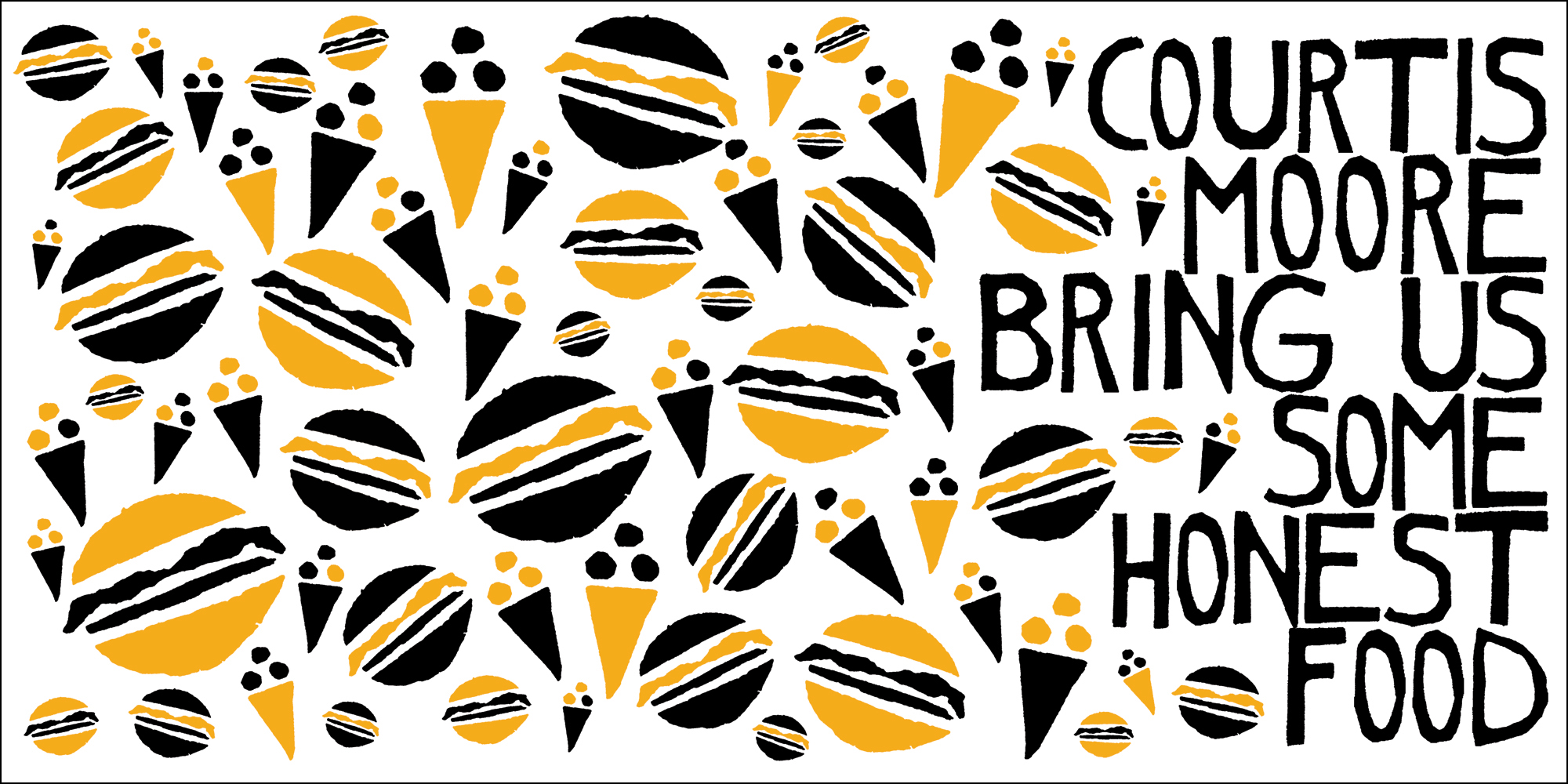 ----------
For more information on this release click HERE.
ORDER here:
Pressing Information
LP edition of 500.
180 gram black vinyl.
Recorded at the Fish Factory, London.
Side A blended by Aaron Moore in Brooklyn.
Side B blended by Alan Courtis in Buenos Aires.
Screenprinted covers, stamped & hand-numbered.
Liner notes by Tom Recchion (Smegma, LA Free Music Society).